Meet the Future of Title Technology – Scalable, Customizable & Cost Effective. AtClose is an efficient, end-to-end cloud-based solution for facilitating title, appraisal and settlement processing. Following is AtClose at a glance:
Headquartered in Pittsburgh, Pennsylvania
Over 20 years' experience in delivering technology-led business solutions for customers
Global team of around 2,000 talented associates operating from 6 different locations
A team of seasoned experts from title, appraisal, settlement, technology, etc. industries
An experienced and dedicated customer engagement team to listen, deliver and implement every business requirement for customers
Serving nation's top title and settlement companies
A cloud-based platform with an open integration framework model for hassle-free implementation at a lower cost
Scalable and customizable for every business needs for any size customer
Reduces errors, cost and lost productivity, and increases quality, efficiency, and profits
With its large team size AtClose provide dedicated production support and quick turnaround time for enhancements and customization requests
Our Missions
To Create The Smartest Solutions
For Settlement Services​
AtClose, a wholly owned subsidiary of Visionet Systems, Inc., supports the nation's top title and settlement organizations. We offer business solutions through an adaptive, cloud-based technology delivering the maximum operating leverage. Our journey started in 1995, and since then, our industry experience has made us one of the leading business solution providers for the title and settlement industry. Now, AtClose has a talent pool of 2,000 associates in 6 locations worldwide, providing comprehensive outsourcing, consulting, learning and technology solutions across various business verticals.
Our team of seasoned experts understands the lending business, and we bring our entire team's knowledge to each and every customer engagement.
Our technology, business, title, settlement and appraisal veterans know that our business is tough and clients need customized solutions to differentiate themselves. Therefore, our team is always working to understand our clients' needs and combining them with our years of experience, current market and technology perspectives to build the solutions we feel make us the best in the industry.
At AtClose, we take pride in delivering the most advanced and comprehensive cloud-based business platform to our customers. We've helped them increase their return on investment (ROI) and business efficiency while reducing their risk and cost. Our satisfied customers are the evidence that AtClose is the industry-leading settlement services platform we know it to be.
AtClose is an end-to-end
Cloud-based title closing software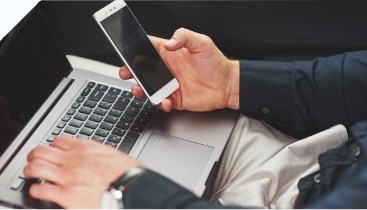 Automate appraisal, title, and settlement processes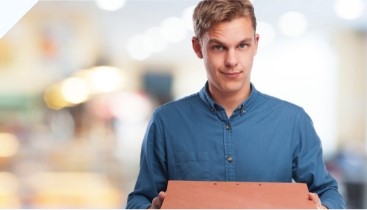 Simplify and efficiently organize complicated processes with automated workflows and a robust vendor management solution