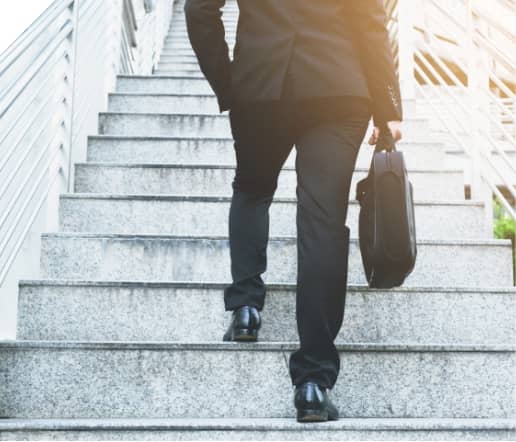 Avoiding the Lender's Labyrinth through Automation
Traditionally, mortgage lending is a long and an arduous process that often involves strenuous procedural formalities. Some of the key aspects of mortgage lending include setting of terms, documentation such as Credit Reports, Appraisals, Closing, Title Policies, and Recorded Mortgages. However, the Lender's labyrinth can be avoided through a transformative mortgage process automation solution designed to fasten and make the entire process streamlined with AtClose Exchange.
What Constitutes the Lender's Labyrinth?
The Lender's Labyrinth is a term that depicts the complexities involved in traditional route of mortgage lending which can be solved through mortgage process automation. Also, it's not just complexities but rather time-intensive processes which can make the entire process of lending even more gruesome. Some of these include:
Workflow: The traditional route implies, that your workflow will be disoriented. From Title Document preparation and to the final act of closing, there are a bundle of issues that can occur and delay your processes.
Closing: Closing processes take up too much time to be executed. From the formulation of title policies to loan approvals, it requires heaps of documentation and reaching out to vendors can make the task multi-faceted which leads to unnecessary delays.
Appraisals: Mortgage Lenders require appraisals to determine if the subject property is worthy of a financial risk or not. The management of this process and its vendors is not only time consuming but can be complicated as well.
Mortgage Process Automation in Vendor Relations: Mortgage Lenders rely on multiple vendors to perform specific services on behalf of their Lending operations. The traditional route doesn't make this easy as keeping up with vendors and maintaining relationships is a domain of its own and requires a great deal of patience and time which can be avoided through mortgage automation.
With AtClose Exchange the traditional routes of mortgage lending are optimized into a unitary platform where management becomes a simple and a fast process. Here's how:
AtClose Exchange – A Lender's Friend: 
AtClose Exchange is a smart, scalable order management solution for mortgage lenders. The product is complete with predefined, automated workflows for all services to quickly scale a lender's operations; thus, simplifying what can be a very complicated process. AtClose's mortgage automation also provides lenders with the ability to communicate directly with their vendor network in real time, enabling them to order and receive services efficiently to drive the lender's order pipeline to settlement quickly.
The Vendor Management Module:
One of our unique features is the mortgage Vendor management module. It guides the Lender to define performance standards for each and every product.  Then based on vendor performance, the application will rank the vendors based on quality, pricing and service levels. Furthermore, AtClose Exchange vendor assignment is configurable to your rules for every service.  Want to use the vendor ranking to define order assignment?  Want to override the ranking and change the assignment based on a "one-off" circumstance? Want to only send orders to a specific vendor in a specific geographic location based on product or price or even at a zip code level?  All these options and more are configurable and easily updated based on your business model and rules. A real-time vendor performance scorecard is never more than a click away and allows the Lender flexibility to make necessary order management adjustments on the fly.
A Firm Grip Over Your Vendor Network:
We understand the importance of exceptional vendor relationships and the strategic decisions that have been made in these partnerships. Your vendor network should be increasing your administrative efficiencies, driving new growth opportunities as well as ensuring you are able to achieve your revenue and profit goals.  Let the technology here at AtClose help you manage that relationship through comprehensive and proactive performance management.
With a strong understanding of clients' needs for configurable solutions in this highly competitive lending business landscape, Visionet has developed AtClose as a comprehensive cloud-based settlement services platform that helps clients increase ROI and business efficiency while reducing risk and cost. Mortgage automation is a wonder when it comes to maintaining relationships with Vendors.
Step Into the Future of Mortgage Process Automation, Title and Settlement Technology
AtClose, a wholly owned subsidiary of Visionet Systems, Inc., supports the nation's top title and settlement organizations. We offer business solutions through an adaptive, cloud-based technology delivering the maximum operating leverage. Our journey started in 1995, and since then, our industry experience has made us one of the leading business solution providers for the title and settlement industry. Now, AtClose along with Visionet has a talent pool of 6,000 associates in 6 locations worldwide, providing comprehensive outsourcing, consulting, learning and technology solutions across various business verticals and expanding that capability to the mortgage lending community. If you're ready to break the continuous cycle of traditional mortgage lending, then AtClose is the solution to all your problems. Request for a demo today and see where mortgage process automation drives your processes!